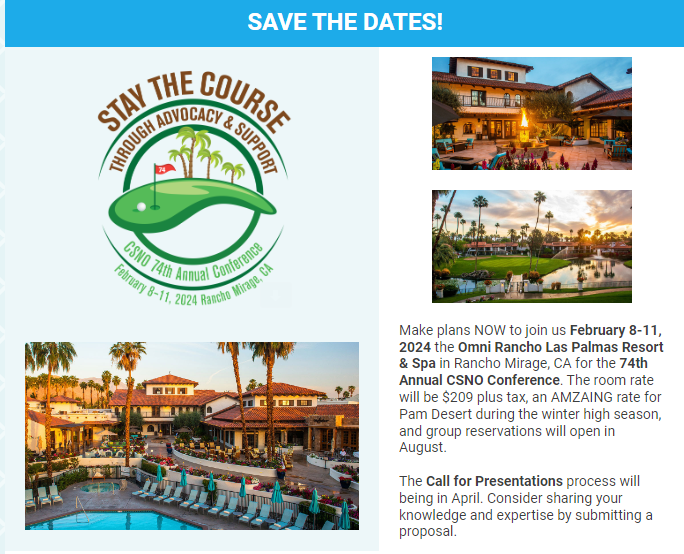 Dates:  February 8-11, 2024
Location: Omni Rancho Las Palmas, Rancho Mirage, CA
Registration: Online registration will open in early October
Hotel Reservations: The group reservations link will be shared here in July. The hotel rate is $209 + 13.45% tax per night. The $50 per night resort fee has been waived for CSNO.
Call for Presentations: For details and information go HERE. To submit your proposal online go HERE. The deadline for proposals is midnight on July 17th.
Sponsor, Exhibitor and Advertiser Opportunities:  The prospectus and link to commit will be posted here in July.