CSNO Section Fall Conferences

San Diego Imperial Section
Fall 2023 Mini-Conference
October 11, 2023 from 4-6 pm on Zoom
View the flyer and pricing
Register now
---
Bay Coast Section
Saturday, November 4th 2023    
8:00 AM – 3:30 PM
Location:  Michael's At Shoreline Golf Links
2940 N Shoreline Blvd
Mountain View, CA 94043
---
Southern Section Fall Conference 2023
Saturday, November 4, 2023
8:00 AM – 1:30 PM (5 CH)
(8:00 Light Breakfast and Registration. Lunch will be provided)
Location: The Bistro at Boys Republic
1907 Boys Republic Dr.
Chino Hills CA 91709
Click to see the 

AGENDA
---
Fall Conference Save the Dates
Central Coast

---
Call for State Board Vacancies:

The CSNO is sharing current or near future CSNO State Board Vacancy. The CSNO State Secretary position is slated to open on June 30, 2024.  As such, the CSNO State Board is soliciting interested candidates for this position. The 2 year term will span from July, 1 2024-June 30, 2026.  The CSNO State Secretary position is a member of the CSNO Executive Board. The time commitment includes:  10 E-Board monthly meetings of 1.5 hours (Zoom); 2 CSNO State Board meetings (2 hours each) in person and 1 CSNO Leadership Summit (3 days) in person.  The CSNO Standing Rules outline the role of the Secretary   https://docs.google.com/document/d/1TyjH2_Jwi-C9o9D70Uhb6iL0maa-wN_h/edit?usp=sharing&ouid=106230973490814010142&rtpof=true&sd=tru  You must be a CSNO member in good standing.  For questions email Sheri Coburn   sheri.cobu[email protected].  If you are interested, click on the button below. Deadline closes on September 30, 2023.
---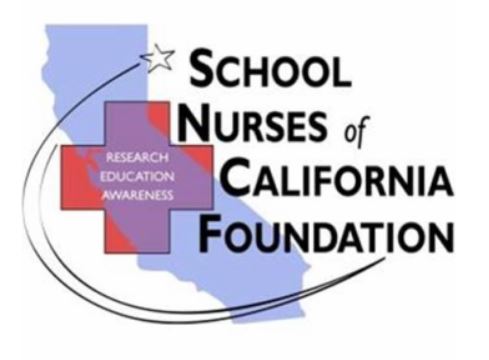 School Nurses of California Foundation
Announcing their Fall 2023 Grant Opportunity!
The School Nurses of California Foundation (SNOCF) is offering a grant opportunity for 2023-2024. The grant may be project- or research-based and must focus on strategies that support the efforts of school nurses. The selected grantee(s) may choose to create a project or plan research that aligns with our current focus (see below). This grant funding is open to any school nurse currently employed by a California school/district. Depending upon the quality and number of proposals, and their submitted budgets, SNOCF may select to award a single grant of $2000, or up to four $500 grants.  The grantee(s) are expected to submit a midterm update and a final grant report (*see addendum for example) and to support school nursing by sharing their project/research outcomes through the SNOCF website or other statewide outlets approved by SNOCF.
*Accepting Applications between September 1 – October 31, 2023*   
Click HERE to access the application. 
---
AB 1810 The Seizure Safe Schools Act
Under Assembly Bill 1810 and California Education Code § 49468 et esq., The Seizure Safe Schools Act, school districts are required to seek volunteers, in the absence of a school nurse, to administer emergency anti-seizure medication to identified pupils experiencing seizure conditions. The California Education Code has multiple requirements surrounding staff notification, parent notification, parental shared seizure action plan and specific training requirements. 
Specialized Physical Healthcare Procedures in the Educational Setting: Seizures
---
AAP Policy Statement on Off-Label Medication Use
The American Academy of Pediatrics has a position statement on the use of off-label medication use with children. The purpose of off-label use is to benefit the individual patient. Practitioners use their professional judgment to determine these uses. As such, the term "off-label" does not imply an improper, illegal, contraindicated, or investigational use. Therapeutic decision-making must always rely on the best available evidence and the importance of the benefit for the individual patient.
 A Day in the Life of a School Nurse
​Inside California Education is a public television series that explores the challenges, issues and stories of public education.  Recently the station highlighted school nursing.  Please feel free to share with your school communities.
---
 Considerable changes have been made since last year.
Visit the Safe Schools For All site to check out the 23-24 recommendations.